The Lovers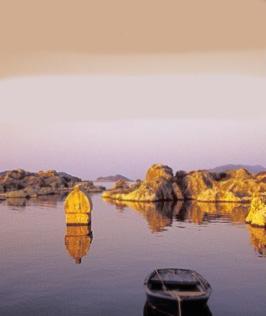 In this thrilling, psychologically astute portrait of a woman's struggle to escape the paralysis of grief, Vida plunges us into a world where nothing is what it seems—and where love and death are inextricably linked. Beautiful and haunting, this novel portrays a woman's life beyond her husband's death with Didionesque acuteness; the fact that it delivers so much pleasure in the process is a testament to Vendela Vida's immense storytelling gifts.
—Julie Orringer, author of The Flight Portfolio
A riveting and suspenseful novel about a woman's voyage to self-discovery. Though the aura of dread mounts . . . there are surprising revelations here, as well as an utterly unpredictable ending.
—Joyce Carol Oates, author of What I Lived For
The Lovers pulls you out to sea with a masterful hypnosis. I was so enthralled by the grief, the sticky and sandy details, and especially the perfect articulation of feminine self-awareness that I didn't realize how deep in I was. I read the last page with a tearful gasp.
—Miranda July, author of The Last Bad Man
A spare and haunting meditation on how travel can bring us full circle back to the place from which we should have started. I read it over two days and dreamed about it the second night.
—Francine Prose, author of Goldengrove
A satisfying, often brilliant portrait of a woman searching for relief from things that will not, she discovers at last with something like acceptance, go away.
—New York Times Book Review
A wise and generous book, loving of its characters.
—Aleksandar Hemon, author of The Lazarus Project
A preternaturally sure-footed acrobat in the tricky realm of grief . . . The Lovers is her best and most disturbing novel yet.
—San Francisco Chronicle
Quietly provocative, The Lovers explores the perils of self-involvement and the ease with which we destroy one another's lives.
—People
Somber, seductive, reflective, unsettling. All our lives are journeys . . . [and] hopefully, we shed some of our ignorance along the way.
Vida writes—so beautifully!—about this process.
—Washington Post
A languorous medication on how accidents of fate shape a life.
—Vogue
An elegant, droll writer who get the strangeness and self-consciousness of traveling alone just right. . . . A slender and necessary book of great depth and reach.
—Vanity Fair
A stunning novel about the love between husbands and wives, mothers and children.
Twenty-eight years ago, Peter and Yvonne honeymooned in the beautiful coastal village of Datça, Turkey. Now Yvonne is a widow, her twin children grown. Hoping to immerse herself in memories of a happier time—as well as sand and sea—Yvonne returns to Datça. But her plans for a restorative week in Turkey are quickly complicated. Instead of comforting her, her memories begin to trouble her. Her vacation rental's landlord and his bold, intriguing wife—who share a curious marital arrangement—become constant uninvited visitors, in and out of the house.
Overwhelmed by the past and unexpectedly dislocated by the environment, Yvonne clings to a newfound friendship with Ahmet, a local boy who makes his living as a shell collector. With Ahmet as her guide, Yvonne gains new insight into the lives of her own adult children, and she finally begins to enjoy the shimmering sea and relaxed pace of the Turkish coast. But a devastating accident upends her delicate peace and throws her life into chaos—and her sense of self into turmoil. With the crystalline voice and psychological nuance for which her work has been so celebrated, Vendela Vida has crafted another unforgettable heroine in a stunningly beautiful and mysterious landscape.